Fruit Fly Trap + Fruit Fly Attractant 1 Litre
Regular price

€22,00

Sale price

€18,00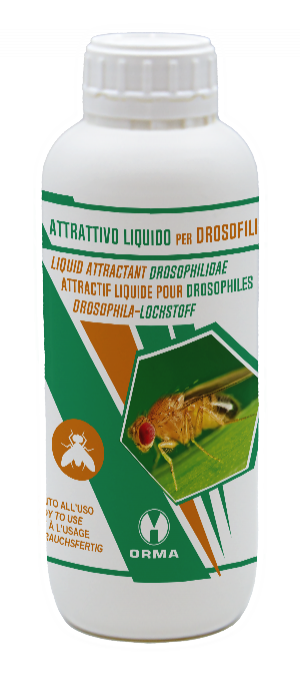 Product Details
ECOLOGICAL trap for Drosophila spp. 
The particular structure of the inputs facilitates the entry of insects and blocks the exit.
Made of resistant plastic material, to facilitate cleaning and reuse.

It is perfect to monitoring and control fruit flies in indoor environments subjected to infestation, such as: bars, restaurants, wineries, confectionery laboratories, fruit storage rooms etc.
Ready-to-use liquid attractant for drosophilae to be employed inside monitoring and catching devices.
The components employed minimize the capture of non-target species. It can be used in indoor and outdoor environments. 
Testimonials
Add customer reviews and testimonials to showcase your store's happy customers.

Author's name
Add customer reviews and testimonials to showcase your store's happy customers.

Author's name
Add customer reviews and testimonials to showcase your store's happy customers.

Author's name
Add customer reviews and testimonials to showcase your store's happy customers.

Author's name
Add customer reviews and testimonials to showcase your store's happy customers.

Author's name