Fruit Fly Attractant - 1 Litre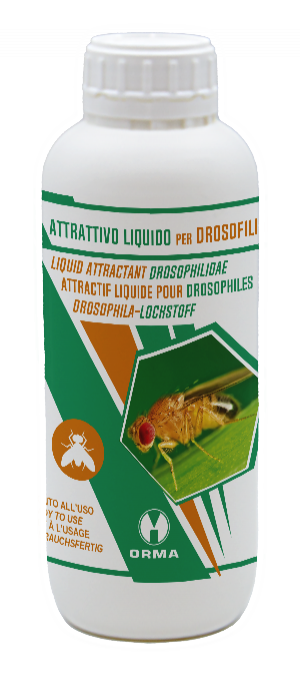 Product Details
Ready-to-use liquid attractant for drosophila to be employed inside monitoring and catching devices.
The components employed minimise the capture of non-target species. It can be used in indoor and outdoor environments.
HOW TO USE:
Use the liquid attractant within the appropriate multiple capture traps, both for monitoring activities and for mass trapping. Check the traps weekly and replace the liquid every 10-15 days.
Testimonials
Add customer reviews and testimonials to showcase your store's happy customers.

Author's name
Add customer reviews and testimonials to showcase your store's happy customers.

Author's name
Add customer reviews and testimonials to showcase your store's happy customers.

Author's name
Add customer reviews and testimonials to showcase your store's happy customers.

Author's name
Add customer reviews and testimonials to showcase your store's happy customers.

Author's name